Round Tower GAA Club would like to place on record its gratitude to outgoing Dublin County Committee CEO John Costello, as his long and successful tenure nears an end.
His influence on the promotion of Gaelic games in Dublin and the network of clubs dotted around the county has been hugely positive and he leaves his role secure in the knowledge that our games and activities have never been on a stronger footing. The advances made by the county in the period when he served as Rúnaí / CEO speak for themselves, most importantly but not exclusively, on the field of play.
His central role in the Dublin GAA Strategy 'The Blue Wave' was hugely instrumental in many of the advances made to date but also some that will follow in the years to come. His intrinsic knowledge of the rule book and the wider GAA landscape ensured Dublin was always well represented in the various decision-making fora of the organisation.
His support, guidance and patience (!) in our interactions with him over a period spanning back to 1994 has always been valued and it was always carried out with good humour. His miracle work with tickets, most notably around All-Ireland finals, ensured many Dublin Gaels attended finals that they otherwise may have missed out on, not least during what has been a golden era for our county footballers.
Best of luck John with whatever the next chapter brings and best wishes to your wife Marie and the wider Costello family.
The celebrations with Cormac on the Croke Park pitch at the end of the 2023 season were a fitting bookend to a hugely successful tenure.
Go n-éirí go geal leat ó do chairde i gCumann An Chloightí CLG, Cluain Dolcáin.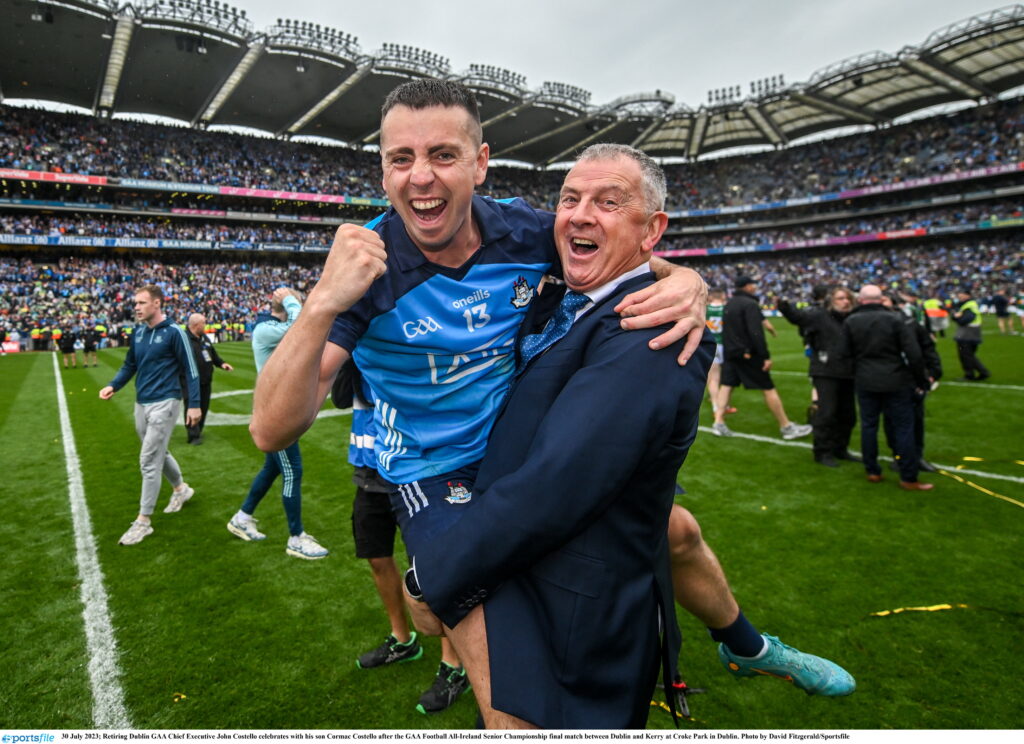 By proroundtower
Fri 20th Oct